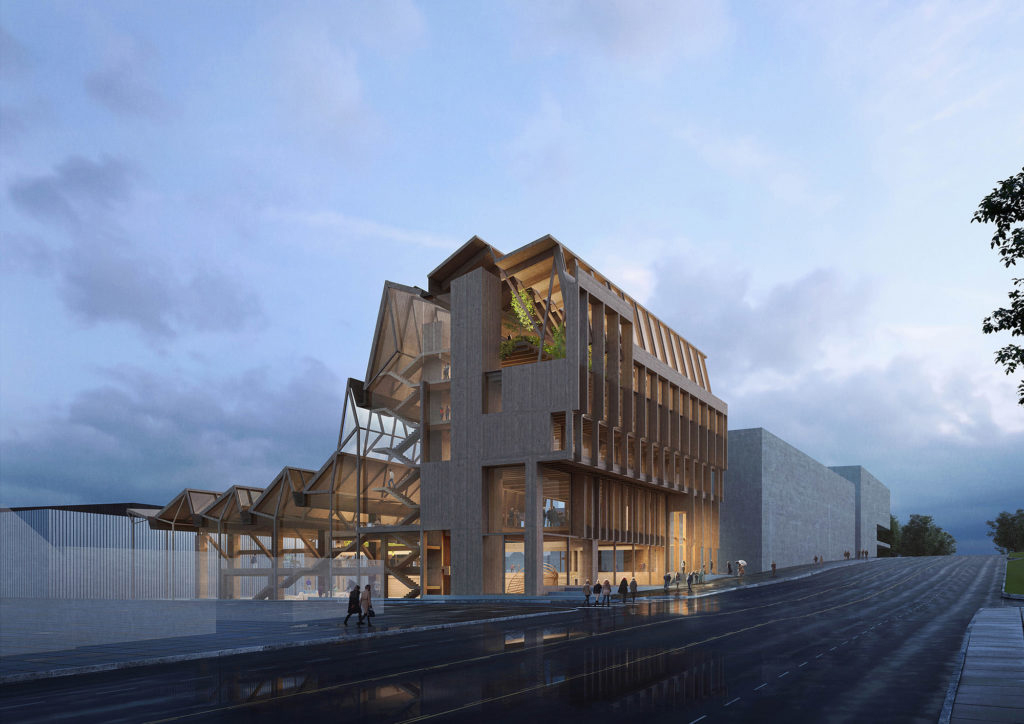 The University of Arkansas has selected Grafton Architects to design the Anthony Timberlands Center for Design and Materials Innovation in Fayetteville. "This is fantastic news," said Farrell and McNamara of Grafton Architects. "We are very excited about building our first building in the United States in Fayetteville, Arkansas. This building helps us think about the future optimistically, where the use of timber with all its possibilities, becomes real, useful and hopefully loved."
The Anthony Timberlands Center is set to be a $16 million timber construction. Timber has been gaining popularity as a building material thanks to advanced structural design and carbon sequestration. Not surprisingly, this facility will be home to the department's new graduate program which looks at timber design and will provide a design-build fabrication technologies lab.
"We want people to experience the versatility of timber, both as the structural 'bones' and the enclosing 'skin' of this new building," said Farrell. "The building itself is a teaching tool, displaying the strength, color, grain, texture and beauty of the various timbers used."
Recent recipients of the Pritzker Prize, Grafton Architects have a style that focuses on natural light and unique, impressive statement buildings. The project is funded by the US Endowment for Forestry and Communities as well as the US Forestry Service. "The University of Arkansas has been a leader in showcasing all the benefits of mass timber architecture," said Carlton Owen, CEO of the U.S. Endowment for Forestry and Communities. "We are looking forward to the results of a leading architectural university working with this year's Pritzker Prize winners to take wood-based architecture to new heights." The Project's design phase is set to start in the summer of 2020.