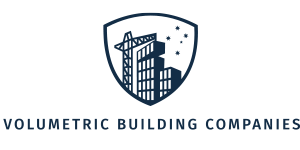 Platinum Sponsor
Volumetric Building Companies is a vertically integrated global volumetric modular construction leader headquartered in Philadelphia, PA with locations across the United States and in Europe. Utilizing our technology-enabled design and engineering model, precision-driven manufacturing capabilities, and project-proven modular construction expertise, the company's focus is on building the future by providing high quality, sustainably produced buildings in less time across varied market sectors.
---

Silver Sponsor
Mercer Mass Timber is one of the world's largest producers of market pulp and a growing leader in the solid wood products space. Their large-scale, modern mills produce not only NBSK (softwood) and NBHK (hardwood) pulp, but also biomass-based green energy and bioextractives, and they operate one of the world's largest softwood lumber facilities.
---

Keynote Sponsor
Clemson University's Wood Utilization + Design Institute (WU+D) is a multidisciplinary engine of innovation where foresters, architects, engineers, constructors and building industry stakeholders coalesce to design advancements in wood-based construction materials to compete with steel, concrete and other materials currently used in nonresidential construction.