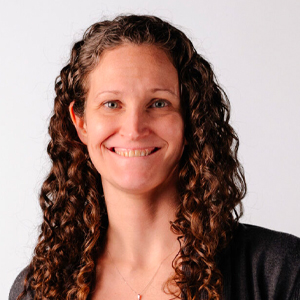 Sarah FitzMaurice
---
Associate Principal & Director of Project Delivery – New York
Fast & Epp

Prior to joining Fast + Epp in 2019, Sarah worked at Silman in New York for over ten years. She worked on projects in a variety of sectors including residential, higher education, and museums. Her project experience involves both new construction and renovation. She also has experience designing art pieces, concert, and theatre stages. She is licensed in the state of New York, and has a Bachelor's and Master's degree in Civil Engineering from Manhattan College. She is also an adjunct professor and teaches Steel Design and Wood Design to graduate level engineering students. During her free time, you can find her hiking in mountains and shooting hoops on the basketball court.
Scopes, Roles and Responsibility Delineation: How to Establish Design Parameters for Off- vs. On-Site Work
As mass timber and light-frame wood projects continue to evolve to include more off-site fabricated components, clear delineations of scope and responsibility are essential to ensure that all aspects are properly designed, procured, and installed. In this session, presenters will demonstrate how to navigate the intricate process of defining scopes, roles, and responsibilities when delineating design parameters for projects that include off- and on-site elements. Attendees will learn effective methodologies for aligning design objectives with construction realities, and understand the existing regulatory frameworks related to off-site constructed and fabricated components, especially those fabricated in a different location than the Authority Having Jurisdiction. The presentation will also demonstrate how to establish clear parameters that streamline collaboration, bolster project efficiency, and ensure successful implementation of wood-based building projects.