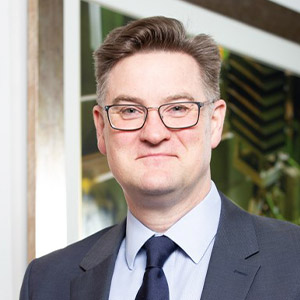 Nick Milestone
---
Director of Projects, Mercer Mass Timber

Nick Milestone. BSc. BSc (Hons) MSc. Is the Director of Projects for Mercer Mass Timber, the Chairman of the Timber Research and Development Association UK (TRADA) and Vice Chair of Timber Development UK.
Prior to joining Mercer Mass Timber LLC, Nick was a main board Director of Sigmat UK Ltd. A hybrid Light Gauge Steel (CFS) building system solution provider.
Nick previously held the position of Senior Vice President of the US Softwood Lumber board, Director for Mass Timber and Hybrid Solutions for Katerra Inc, North America and the Director for Off-Site and Innovation for the Wm Hare Group (UK, UAE and Singapore) developing building systems in Mass Timber, Structural Steel and load bearing Light Gauge Steel structures.
Following a brief spell working in Singapore for the Tiong Seng Construction Group in 2017. Nick was with the Bowmer & Kirkland construction group from 2002 to 2017 and was the Managing Director of B & K Structures Ltd, the UK's largest and most successful structural steel and mass timber design and construction business, developing sustainable and low carbon building systems.
The learnings and innovations gathered from 36 years' experience in the UK 'off-site' construction industry have helped develop a successful mass timber structures business utilizing the key components of steel, glulam, cross laminated timber, structural timber cassettes and light gauge steel framing technology for the residential, education, leisure, commercial and retail markets delivering over 350 landmark projects for Blue Chip Clients.
Through TRADA and in consultation with Industry heads such as Arup, Nick lead the UK's first 'National Structural Timber Specification' covering the design, manufacture and erection tolerances for solid wood construction, other key publications include; The design and performance of Cross Laminated Timber.
Nick also lead and chaired the working committee for the Mass Engineered Timber Handbook for Singapore, developed in conjunction with the BCA, building construction authority of Singapore.
Nick has been in the construction industry since 1986, starting off as a trainee quantity surveyor progressing through to senior quantity surveyor / construction manager / Managing Director.
Mass Timber Overbuilds: A Case Study on 80 M Street
The practice of vertical expanding a building in Washington, DC is relatively familiar. Zoning changes, markets shift, and opportunities arise. Vertically expanding with mass timber, now that was an opportunity! At 80 M St., SE Washington, DC Hickok Cole and our design partner Mercer Mass Timber successfully added 100,000sf to an existing office building using timber. We will share how we accomplished this expansion and why it made sense to do it utilizing mass timber.