←
Return to the Agenda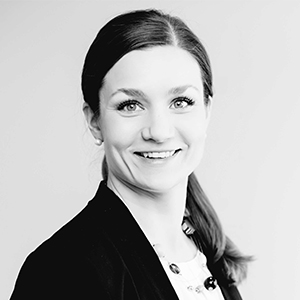 Laura Mattila
---
VP, Business Development KertoLVL
Metsä Wood

Laura Mattila is passionate about understanding the business logics and environments to develop and implement the key strategies for the future growth. She has a proven track record in renewing the established thinking in the wood panel products industry.
Her background is in the Helsinki University of Technology with a major in wood technology and minor in international wood products marketing. She joined Metsa Group in 2010 and has been working in various positions in R&D, product management, pricing, sales and operations planning and sales.
In her current position as a VP, Sales Development KertoLVL®, she is responsible for developing the Kerto®LVL Ecosystem partner network to a global scale and ensuring the growth path for the KertoLVL business.
Laura has a built in natural curiosity and lifelong learning attitude. She enjoys talking to people from various fields and combining thoughts and models to develop the business to a new level.
Breakout Presentation Topic:
Shaping the Construction Industry Supply Chain to support the Industrial Process Thinking

In the current off-site construction hype the construction productivity, labor shortage, lead times, quality, material shortage and huge amount of waste define a clear need to act. An open question still remains how to tackle these challenges in the daily business?Metsä Wood has developed an off-site based KertoLVL® strategy to support the customer cooperation to improve the overall supply chain performance and lower the hurdles in information exchange. Rather than looking at the supply as a chain KertoLVL® Ecosystem builds a supplier partner network with clear roles and responsibilities for each party. Role of Metsä Wood is to focus on the efficient and mass-customized KertoLVL® production process, and at the same time with the service offering ensure our partners are able offer competitive structures and solutions to the construction industry.
This presentation will give insights to the process driven thinking in the KertoLVL® Ecosystem partner network. How to shape the partner network and focus on core competences. How to remove the bottle necks and improve the efficiencies throughout the chain. How to engage customers through the service offering. How to innovatively build business cases around the fast, light and green value proposition.