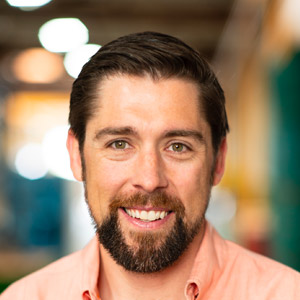 Garrett Moore
---
Co-Founder & CEO, AGORUS

After playing football and achieving a degree in Mechanical Engineering at Stanford in 2007, and despite an early desire to jump right into a Silicon Valley start-up after graduation, Garrett's passion to serve led him to San Diego to become an officer in the Navy SEALs. His 12-year active-duty career had him leading teams in a variety of stressful, forward deployed, wartime operations.
While serving in the military, Garrett received an Olmsted Scholarship. Similar to a Rhodes Scholarship, this program enables a small select group of highly qualified, active-duty junior officers in the United States military to pursue language studies and overseas graduate-level education. Garrett chose to use this opportunity to earn a master's degree in Cybersecurity at Tel Aviv University, requiring him to learn Hebrew from scratch.
Garrett and his co-founder, Kyle Tompane, founded AGORUS after recognizing a need for modern technology to improve home construction and build any residential structure in days, instead of months.