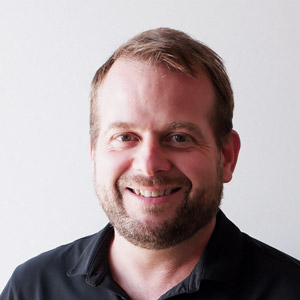 Bruno Verge, MOAQ, LEED AP BD+C Certified Passive House Designer
---
Architect, Boon Architecture

As head of his own architectural studio, Bruno has primarily dedicated his practice to sustainable design. Since he graduated from Laval University School of architecture in 1997, he has been involved on several technical firsts in the province of Quebec such as the first 6-story timber-frame building in 2009, the first 6-story light wooden frame building in 2012 and the Origine Tower in Quebec City, a 12-story CLT building in 2017.
Within his firm, Boon Architecture, founded in 2016, Bruno works on a diversity of scales of sustainable projects and is always on the lookout for new challenges and learning in the field. These projects range from multi-unit housing to industrial buildings to single-family homes. Bruno reaches noteworthy challenges within these projects, such as building low carbon footprint and off-the-grid buildings, in which, it should be noted, are in climates with very wide temperature ranges.
His recent work on modular residential projects adds another arrow to its bow in his strategy to make sustainable and sensitive architecture more accessible.