←
Return to the Agenda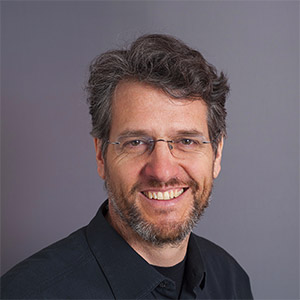 Stefan Zoellig
---
CEO,

Timber Structures 3.0 AG

1982-1986 Apprenticeship as Joiner, St. Gallen, Switzerland
1987-1992 Studies Timber Engineer FH, BFH Biel
1993-1994 Architects-Consultant Fermacell, Fels-Werke, Münsingen
1995-1996 Project Leader Timber Constructions,Boss Holzbau AG, Thun
1997- Founder and Leader, Timbatec AG, Thun
2014- Founder and Leader, Timber Structures 3.0 AG, Thun
Breakout Presentation Topic:
Butt-Joint Bonding of Timber as a Key Technology for Point-Supported, Biaxial Load Bearing Flat Slabs Made of Cross-Laminated Timber
Until today, all known timber building systems allow only slabs with a uniaxial load bearing action. Thereby, in comparison to normal reinforced concrete slabs, timber slabs are often thick, expensive and complicated to build. The reason for this is that there is no efficient connection technology to rigidly connect timber slab elements to each other. Alternative solutions are hybrid structural systems with concrete or steel, however, this combination of materials results in some disadvantages especially in terms of weight, ecology, construction time and costs. Timber Structures 3.0 AG (TS3) represents the next generation of timber constructions. It offers slabs with biaxial load carrying behaviour only supported by columns with a column grid up to 8.00 x 8.00 m and a live load of 5 kN/m2. Columns and slabs – that's all you need! So far this was only possible with reinforced concrete structures. With the technology of TS3 we are able to replace those heavy slabs by timber and reduce the high amount of CO2 emitted when producing steel and concrete. This development is so ground breaking, that one can speak of a new generation in timber construction.