←
Return to the Agenda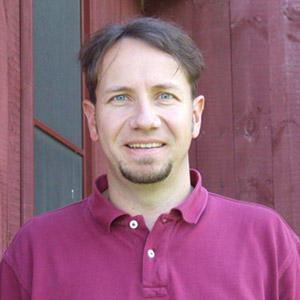 Randall Walter
---
Randall Walter, AIA, R.A., LEED AP, Steward and Lead Architect
Bensonwood Company

Randall is a company steward at Bensonwood and oversees the company's design department. Randall's background in design/build began with furniture and theatrical sets. He joined Benson Woodworking in 1992 after graduating from Carnegie Mellon's School of Architecture (Pittsburgh, Pennsylvania). Randall earned his architecture license while employed at Benson Woodworking and has since served Bensonwood clients from California to the United Kingdom.
Randall's focus for the past 10 years of his career has been exploring strategies to design/build with known components as a core part of the 3D software approach to residential design and construction; the result has been an open-built/design system to allow for flexible and rapid design exploration with predictable (cost, performance and aesthetic) results.
Randall has a bachelor's in architecture and French from Carnegie Mellon University. He is an adjunct professor of architecture at Keene State College and has developed and taught design studio, architectural history and a biennial design/build practicum. His designs have appeared in This Old House Magazine, Fine Homebuilding, Architectural Digest, and American Bungalow. Randall's design/build projects include the Hunter Montessori School in Connecticut, the Tewksbury Country Club in Massachusetts, and the Runnemede School in Plainfield, New Hampshire.
Breakout Presentation Topic:
Leveraging Data, Printing Buildings
Off-site construction presents an opportunity to save money in design as well as in construction. But the design team needs to understand how the data will be used throughout the process to do this. This presentation will show how to capitalize the data generated in 3D drawing files during the integrated design process. We will then show how to use the data to create building components that are optimized for site assembly.
Compare design process differences between regular site construction and offsite construction that uses CNC (computer numerical control) technology for the purpose of manufacturing building elements and components.
What should a design team consider in order to maximize the benefits of off-site manufacturing? We will review examples to illustrate the constraints and opportunities of using CNC with architectural drawings in order to achieve cost and productivity advantages at all phases of the workflow — from design to build to site installation.