←
Return to the Agenda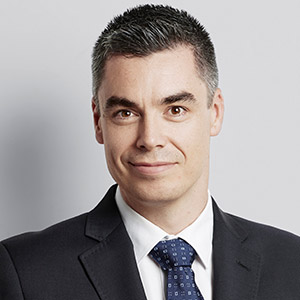 Matthew Linegar
---
Head of Building Systems
Stora Enso

With over 15 years international experience in industry, spanning Consultancy, Supply, Property Development & Construction and Manufacture, I have developed a unique blend of technical experience combined with a successful balance of management and leadership capabilities.
For over 10 years I have focused my career on engineered timber products and have led the engineering of some of the world's most significant engineered timber projects, namely The Stadthaus in London; the worlds first tall timber building, Library at the Dock in Melbourne; Australia's first 6 Star Green Star public building and the first public building
constructed of CLT and International House in Sydney; Australia's first and the world's largest commercial engineered timber building.
Recognised as an industry expert, I have previously sat on a number of external Boards and Steering Committees for leading industry academic research projects as well as leading a number of key R&D projects for fire, acoustics and building physics of building components utilising engineered timber for Lendlease and Stora Enso.
My drive to innovate and create the best solutions for customers led to my recognition by Engineers Australia as one of Australia's Most Innovative Engineers in 2016. My leadership style is well balanced with the need to manage teams and businesses both day to day and the strategic long-term. I focus on creating environments where teams have autonomy and are empowered to make decisions thorough a clear understanding of the requirements, "freedom within a framework". LEAN methodologies and Design for Manufacture and Assembly (DfMA) feature strongly in the way I work.
Breakout Presentation Topic:
Creating value from sustainable, renewable materials and addressing low productivity in the construction industry through a systematised approach with Stora Enso Building Systems.
To compete with traditional construction materials, building components in sustainable and renewable wood such as CLT and LVL must satisfy a higher burden of proof. To overcome this, there is a need to demonstrate the unique benefits the material brings and how these building components perform as part of a building system. To add to this challenge, productivity in construction is at an all-time low compared to other industries. Whereas other industries have utilised technology and advanced supply chain management, very little has changed in construction in the last 20 years.
At Stora Enso we accept that challenge and through our open source Building Systems we are collaborating with the industry to create a balance between Design, Manufacture and Assembly. We are creating cost competitiveness solutions where sustainability is no longer a premium but is free, and we are continuously developing new digital tools to support the BIM process to support improved productivity and maintain the digital footprint of a building from Design and Operation to end of life.