←
Return to the Agenda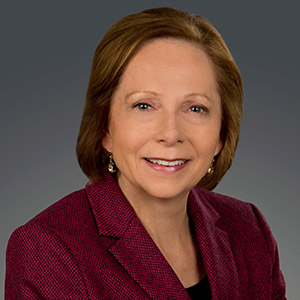 Lynn Embury-Williams
---
Executive Director,
Wood WORKS! BC

Lynn is a Registered Professional Forester in the province of BC and has an MBA from the University of Western Ontario. She joined the Wood WORKS! BC program as Executive Director in 2014. Previously the Director of Marketing and Business Development at Canfor, Lynn was instrumental in helping the company quadruple its size to become the largest SPF producer in the world.
Lynn chaired the NEWBuildS Forestry Network Program, whose primary goal was to advance scientific knowledge and construction technologies that will enable wood-based products to be used in mid-rise and non-residential construction. Lynn was previously a forester for Crestbrook in the East Kootenays during the 1980's. Wood WORKS! BC is well recognized as the 'on the ground' technical resource focused on expanding the use of wood in tall residential and non -residential buildings in BC.
Breakout Presentation Topic:
North American Wood Design Winners – Capitalizing on Opportunities for Offsite Construction
Wood Design Awards events are held annually across Canada and the United States, showcasing the very latest in innovative wood design and construction. Tall and larger buildings are commonplace now. Projects are from a variety of market sectors, including Commercial, Institutional, Industrial, Multi-unit and a new category of Prefabricated Structural Wood. Although the projects are unique, emphasis is placed on designs that can be easily and cost-effectively replicated. The audience will also learn how a well – developed supply chain and efficient construction ensures successful wood projects. Key winners will demonstrate their product supply and construction methodology, along with suggested improvements.