←
Return to the Agenda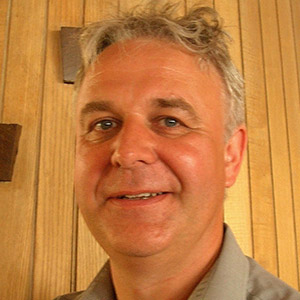 Luke Whale
---
Technical Director,

Independant Construction Technologies Ltd

A Civil Engineer by training, Luke began his career in research working on a variety of timber R&D projects before moving into academia working as a University Research Fellow in the UK. In 1989 he moved into industry as Technical Director for Gang-Nail Systems in the UK truss plate industry. 
8 years later he founded a product development consultancy called TimberSolve Ltd which was heavily involved in the introduction of timber I-joists into the UK at the time. In 2008 he co-founded a multi-disciplinary consultancy called C4Ci Ltd which specialised in building performance, product development and software development, and in 2015 he joined the Boards of Staircraft Group companies Staircraft Ltd and Independent Construction Products Ltd as Technical Director. Luke is well known in UK as a timber engineer and product development expert, having worked as a consultant to many companies in the UK and US timber sectors in his career. He has chaired the UK Code committee for structural timber products for the past 30 years, and is a co-author of the European Standard for structural timber design (Eurocode 5).
Breakout Presentation Topic:
Case studies in the development of composite timber products to maximise productivity and profitability
Case studies are presented of how a simple but effective approach can be applied to value-engineering of timber products, which when deployed has led to significant competitive advantage to companies which have embraced it. 
The value-engineering approach proposed is one whereby the most critical performance attributes of the product are identified, then candidate materials are lined up on the basis of their cost per unit performance for these key performance requirements in order to inform the material selection process. An agnostic approach to the selection of wood- or non-wood based materials is advocated, enabling the creation of composite sections which deliver optimum performance for minimum cost. The use of modern plastic composite materials in combination with wood should not be discounted in this regard, made possible by the evolution of modern bonding techniques between disparate materials.
Examples are described of the development of two such wood-based composite members using these principles, which delivered considerable cost and performance benefits over the incumbent solutions they replaced. The first relates to stair components used in the UK joinery industry to form stair strings, wood handrails and supporting newel posts. The second relates to the development of an engineered I-joist for floor construction where the materials selected for the webs and flanges can be proven to deliver maximum spanning capacity for minimum cost.