←
Return to the Agenda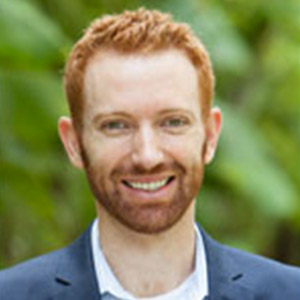 Kevin Brown
---
Director of Development
Factory_OS

Kevin is the Director of Development for Bay Area based Factory_OS. Factory_OS specializes in off-site construction of multifamily housing, providing higher quality housing 40% faster and 20% less expensive than conventional construction.
Coming from a development background, Kevin serves as a partner with Holliday Development, an Oakland, CA based firm specializing in multifamily infill development. With over 14 years of development experience ranging from acquisitions and entitlements to construction, Kevin oversees the development operations and pipeline for Factory_OS. Having started production in 2018, Factory_OS currently has a 2-year backlog in supportive, affordable, market rate, and corporate housing throughout the Bay Area.
Breakout Presentation Topic:
Changing the Way we Build
Factory_OS launched in the Bay Area in 2018 with the objective of delivering multifamily housing 50% faster and 30% less expensive than conventional construction. The leadership team blends decades of multifamily construction, development, and policy experience to approach housing with a deep perspective of the entire development process. Factory_OS is focused on a more streamlined and precise approach to both the design/engineering and the construction of multifamily housing. Through a forward-thinking labor partnership, Factory_OS utilizes an integrated construction process that is implemented with top level training, organizing, and support from the Northern California Carpenters Regional Council (NCCRC). At a time when the region is struggling from severe labor shortages, Factory_OS and the NCCRC are rapidly growing a well-trained and highly efficient workforce to begin tackling the housing crisis.