←
Return to the Agenda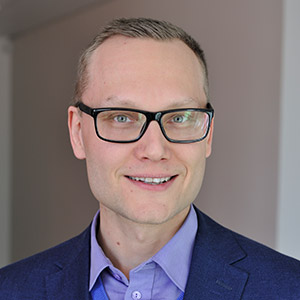 Jussi Björman
---
Director, Technical Customer Service
Metsä Wood

Jussi Björman has graduated with Master of Science (Technology) degree from Aalto University in 2010. After graduation he has worked as a structural engineer in renovation and export projects. Jussi has worked at Metsä Wood since 2011. His current position is Director, Technical Customer Service where he is responsible for worldwide technical customer service for Kerto® LVL (laminated veneer lumber), design software development and manage team of four professionals. Jussi is specialized in Kerto® LVL products, Kerto-Ripa stressed-skin panels and timber connections.
Breakout Presentation Topic:
Elements & Modules for fast construction
The construction industry is undergoing a major transition, with construction moving from building sites to off-site manufacturing. Industrially standardised products increase the quality and efficiency of construction. The turnaround time on building sites is shortened and the amount of errors reduced, and there is hardly any wastage of materials. Metsä Wood has long-term cooperation with LVL (laminated veneer lumber) element builders and supplies Kerto® LVL products from which its partners manufacture material efficient roof, floor and wall elements, as well as modules.
Metsä Wood believes that construction using wood is the most practical and environmentally sound solutions to addressing rapid global urbanisation and climate change. However, not nearly enough knowledge about modular wood design and building is shared. That's why Metsä Wood launched Open Source Wood – a pioneering open innovation project aimed at facilitating knowledge sharing and growth in modular wood construction.