←
Return to the Agenda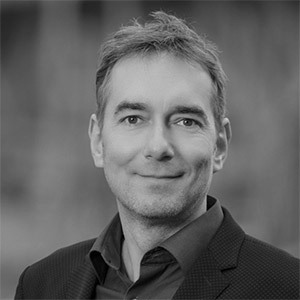 Jens Voshage
---
Architect AKBW (GER), LEED AP BD+C
Cree GmbH

Jens Voshage is an Architect and Digital Design Specialist with an emphasis on sustainable design, performance analysis and BIM. He has been working with Cree since 2014 focusing on design, design rationalization and implementation of innovative virtual design and construction strategies. He has introduced a digital architectural design process that uses the digital twin to support the company's core values towards integrated zero carbon and zero waste design and construction.
Before joining Cree he has worked in multi-disciplinary collaborative environments on a wide variety of projects ranging from health-care, educational and research buildings to Olympic sports facilities and large transportation projects, multi-family housing, air supported structures and interior design. His design focus is on thoughtful appropriate and responsive architecture. He has recently relocated back to Vancouver, BC.
Jens is also an architectural educator working in the field of sustainable building design and environmental performance modeling. He is an adjunct faculty member at the British Columbia Institute of Technology's Architectural Science program.
He has been teaching and presenting on Performative Design and BIM related topics in Canada, Germany and Switzerland. Jens is the initiator and editor of the blog formfollowsperformance.com.
Breakout Presentation Topic:
Creating Urban Diversity with a Kit of Parts
Lego for Adults with the Cree Wood Hybrid System
The flexible LifeCycle Tower wood hybrid building system has been applied to building types ranging from office and co-working spaces to commercial, mixed-use and residential buildings located in dense urban locations, commercial parks as well as being situated in a scenic natural mountain setting. Multiple projects have been recognized for it's environmental performance with DGNB Platinum, LEED Platinum and/or Passive House certification.
In this session we will demonstrate how we can translate a building system based on standard and repetitive mass timber and timber hybrid superstructure components into multiple building typologies, design expressions and performance characteristics using a variety of combinations within.