←
Return to the Agenda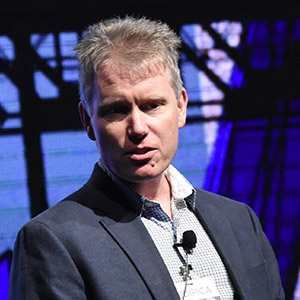 Iain Macdonald
---
Associate Director
TallWood Design Institute

Iain Macdonald is the Associate Director of the TallWood Design Institute, a research, education and product development center that is a joint initiative of Oregon State University's Colleges of Forestry and Engineering and University of Oregon's College of Design. Iain is responsible for working closely with the architectural, engineering, manufacturing and construction sectors to identify research and skills development needs related to the advancement of US structural timber and tall wood markets, and responding through the development and delivery of appropriate training programs, applied research projects and outreach services.
Macdonald has worked in industry development-related roles in the wood products sector for 18 years, prior to which he was involved in the export marketing of forest products to Asia Pacific markets. Macdonald led the Centre for Advanced Wood Processing (CAWP) at University of British Columbia, Canada (UBC) for nine years, during which time he was a key player in efforts by the Province of British Columbia to stimulate and support the use of structural wood products in non-residential and multi-family buildings following the passing of the Wood First Act. During his tenure at CAWP he managed the technical personnel and facilities of CAWP and oversaw the development and delivery of a wide range of training and education programs for industry professionals, including a 500-hour online management training program for the Wood Manufacturing Council and mixed online/hands-on programs on topics such as furniture construction, sawmilling and industrial wood finishing. Under Macdonald's leadership CAWP pioneered a wide variety of services to promote entrepreneurship, creativity and innovation in the wood products sector, including a highly successful product development and prototyping service that spawned numerous new wood products and a support network to encourage collaboration and partnerships between industrial designers and manufacturers. Macdonald is a specialist in the development and delivery of technical and business education to workplace and professional learners, and has led numerous training development projects for industry, youth and higher education audiences in the UK, Africa, Asia and the Caribbean, including work for the US Agency for International Development and Canadian International Development Agency. He holds a Bachelor of Arts with Honors in Marketing (Stirling University, UK) and a Master of Science in Forestry (University of British Columbia, Canada).
Breakout Presentation Topic:
Addressing Evolving Skills for Industrialized Construction
The use of prefabricated or modular elements in construction dictates the need for significantly different skills sets in manufacturing and construction. This has implications for workforce training and for the very way that jobs are classified and organized. This presentation will examine the ways that manufacturers and contractors must evolve to address these needs, drawing from real-world industry examples. It will include a review of available and emerging training options in the US and Canada.