←
Return to the Agenda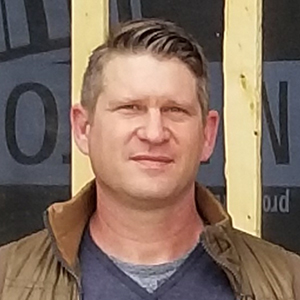 Chris Corson
---
Founder/Technical Director
Ecocor, LLC

After completing studies at Southern Illinois University, Chris moved back to Chicago to study Interior architecture at Columbia College and fine art at The School of the Art Institute of Chicago, with an emphasis on Architecture. Chris has over twenty-five years of multidisciplinary experience in construction, architecture, design and engineering. His concern for the state of the planet's energy balance, his love of designing and building high performance buildings, coupled with his expert knowledge in building physics, made Chris a natural fit for Passive House building right out of the gate.
Chris was one of the first Certified Passive House Designers in the United states. He trained at the Passive house institute in Darmstadt Germany and is recognized as a Passive House Designer trainer. Chris' goal is to better align building methodologies and best practices with contemporary sustainable materials and practices that embrace low embodied energy. Chris has patents pending on the only opaque building components in the United States that are certified by the Passive House Institute. Chris lives in Northport Maine with his wife Alexia, their two children, two dogs, one cat ,six chickens, and an ever changing number of fish.
Breakout Presentation Topic:
Ecocor: Integrating sustainable materials, modern technologies, and factory panelization into the highest quality, high performance homes, for today and the future.