←
Return to the Agenda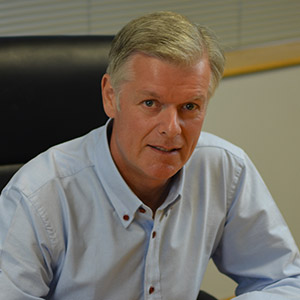 Andy Hamilton
---
Founder & Managing director
Staircraft

Andy founded Staircraft in 1984 and has achieved dramatic growth,resulting in Staircraft becoming the World's Largest Staircase Manufacturer & Europe's Only Staircase,I-joist and Floor-Kit Manufacturer.
Staircraft recently enjoyed a double-celebration,having been listed number 51 in 'The Times Virgin Fast Track 100' which ranks Britain's 100 private companies with the fastest-growing sales,and 478 in Europe.
The Staircraft proposition continues to grow.In addition to Staircases,I-joists and Floor-Kits,Staircraft have recently developed World-class facilities manufacturing Door Frame Kits and painted MDF millwork.
Breakout Presentation Topic:
FROM START-UP TO WORLD LEADING: A founder's perspective on how integrated product and process innovation can enable disruptive advancement
A case study is presented of how a small start-up company in the UK successfully rose to become the World's Largest staircase Manufacturer and has since diversified further by vertically integrating other components such as I-joists,Precision cut and serviced floor kits,Millwork,Door/frame kits and software, developed in-house.
The presentation focusses on how the keys to Staircraft's impressive growth has been their single-minded approach to both product and process innovation,both in terms of the materials it uses in its products and the way they are put together.A constant challenging of conventional wisdom has resulted in a complete re-engineering of the way timber staircases are mass-manufactured,whilst at the same time each unit retaining its own unique geometry to fit an individual building.The need to overcome common issues pertaining to incompatible stair/floor designs,underpinned by an appetite for challenge, change and growth,has taken the company into floor kit supply,developing a completely new approach to manufacturing its own I-joist.
The presentation will provide an insight into how Staircraft has uniquely embraced new technology and know-how to overcome market conservatism,see off competitive threats,and to drive through competitive advantage by continually evolving both its product design and its manufacturing processes.Finally,it touches on potential synergies with,and possible areas where its ideas and methods might also be appropriate to the North America market.