←
Return to the Agenda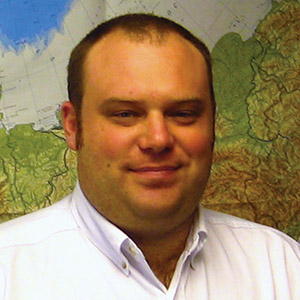 Allan Czinger
---
Senior Account Manager,

USNR

Allan Czinger is Senior Account Manager for USNR, based at the company headquarters in Woodland, Washington. Allan achieved degrees in Forestry and Russian Language studies from Oregon State University, followed by experience in the lumber and plywood industries. His experience includes two years in Shanghai, China where he managed a lumber products import and export office.
Allan's career with USNR began in 2007 when he was hired as General Director of USNR Russia to head up the company's Russian market activities, and that led him to move to Krasnoyarsk, Russia in 2009. Allan build up USNR's Russia presence to include in country sales, marketing, and service capabilities.
In 2010 Allan returned to the US to play a key role in working with USNR's customers in the Pacific Northwest region. In 2015 USNR developed its first CLT press, drawing on its experience with osb, plywood and other engineered wood panel presses. This CLT press was installed at D.R. Johnson at Riddle, Oregon, and it peaked Allan's imagination for this emerging market in North America.
In the ensuing years Allan has immersed himself in this growing construction trend. He is currently serving on the Educational Advisory Board for Oregon State University, working to develop a new degree focus on renewable resources that will be called Advanced Manufacturing.
Breakout Presentation Topic:
Redesigning Sawmills for Wood Based Auto Construction

As wood-based automated construction increases in acceptance as a building solution, demand for appropriate wood fiber as a raw material will also increase. How will existing sawmills and those of the future adapt their production, optimization, drying, and grading philosophies to meet the demands of this new market? What production and grading philosophies are being deployed by today's sawmills to match the needs of their customer base with the realities of fiber supply and real-world manufacturing constraints. How might these manufacturing philosophies change in the future?