←
Return to the Agenda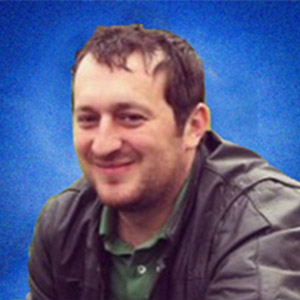 Alin Ursu
---
VP, Project Delivery
CadMakers

A structural engineer by trade, Alin spent the last 4 years with CadMakers leading the Virtual Construction department, being involved in a variety of mass timber projects.
Prior to his time at CadMakers, Alin spent six years on site managing various large construction projects in Europe and 3 years playing a critical role in modeling complex construction projects using CATIA with AECOM, Montreal.
Breakout Presentation Topic:
Fully Integrated Generative Design for Fabrication on the World's Largest Mass Timber Projects
Located in Vancouver, BC, Brock Commons is currently the world's tallest timber high-rise, and First Tech Credit Union located in Portland, Or, is the largest mass timber project (by volume) in North America. The presentation's ambition is to share the genius of collective and renewable digital design intelligence that is connected to material and process intelligence. An aspiration to describe how platform automation at high detail, at large scale, was employed on these mass timber projects to lessen cost & time.
To achieve our aim, topics will include the authorship of a singular virtual model on a data-driven Cloud platform, the use of platform automation on the features, parts, assemblies, and build process that dynamically ensured quality and optimized quantities plus time. In addition, the role and activities of independent virtual construction services is revealed in context of helping the project team deliver the desired outcomes of Brock Commons in particular.In recognition that skyscrapers are a distinct type of asset encompassing vast flows of information it becomes a consequential issue to realize that platform workflows drive the production of skyscrapers to a frictionless state.
Conclusions to be Presented.
Virtual Construction coupled with platform automation reduces the cost & time of Skyscraper delivery.
Automated, data-driven Cloud platforms connect citizens, officials, firms, and resources in the exchange of value.
Virtual Construction as a platform business offers connectivity as economic value in every skyscraper project.
Lessons gained from Brock Commons and how we've further improved for First Tech.