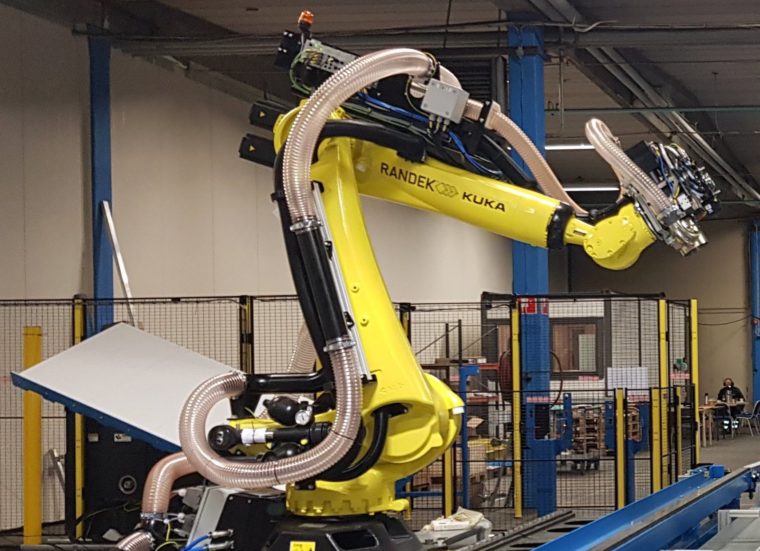 *Pic via Twitter @RandekAB
Offsite construction has developed in leaps and bounds over the last decade. Robots can now complete every aspect of home construction with very little human input. The results are faster, more accurate and produce less waste. The waste that is produced is sorted by the robots to create seamless waste streams. The robots utilized in this kind of production are manufactured by Randek, a Swedish robotics firm.
The company's Zerolabor Robotic System is state of the art, but the company makes a variety of automated systems that can be used in offsite construction. Offsite construction company BoKlok, a joint venture between Skanska and Ikea, uses this technology. Timbertruss, the largest component prefabricator in Australia utilize framing robots.
Randek is a small company with less than 100 employees, but it has had an enormous impact on the construction industry through the development of technology that automates offsite construction. Their systems create efficient factory-based building that will revolutionize construction.
Through their technology, CAD drawings can be mass produced in a factory setting and only require assembly onsite. Here's a look at the Randek systems in action: