Listen to the Podcast
The availability of finance has been – and still is – a major challenge for modular construction. Many banks won't touch modular projects for a variety of reasons and the challenge of financing has actually impeded the rate of adoption for modular building. But a solution is at hand!
Hear from Kyung Kim, a Senior VP with AVANA Capital who has direct experience in modular financing as he takes you through each step of the modular financing process.
The difference between financing traditional on site construction and modular construction
Why banks are reluctant to finance modular projects
How private lenders, like AVANA Capital, get comfortable with the risks
Specific examples of Marriott Hotel modular projects that AVANA has financed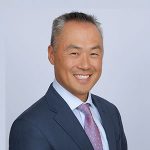 Kyung Kim is an experienced professional with more than a decade in the financial services industry. Prior to going AVANA Capital, he spent 11 years at GE Capital in various roles including mergers and acquisitions, business development and strategic planning. Kyung has undergraduate degrees in industrial engineering and quantitative economics from Stanford University. He also holds the Chartered Financial Analyst designation.
Kyung will be speaking at IWBC, along with 42 other speakers from 9 countries – a veritable treasure chest of information on offsite construction from around the world. You will not want to miss this conference! To register, go to www.IWBCC.com