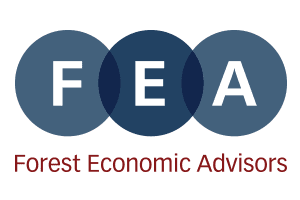 FEA: Who and What
FEA is the global forest industry's leading source for independent analysis and forecasts, trusted for rigorous economics and clear communication. FEA economists combine sophisticated mathematical and econometric methodologies with deep market knowledge to provide powerful insights in concise jargon-free language.
Unparalleled Global Database
Our database of global wood products indicators includes thousands of documents, publications and analyses covering dozens of countries and regions on macroeconomics, end-use markets, demand, supply, costs, capacity and prices.
Unmatched Experience and Expertise
FEA is driven by the most experienced and respected analysts in the business. The depth and breadth of our domain expertise is unmatched.
Answers When You Need Them
We produce publications for traders, data for financial planners and analysts, and presentations for senior management. FEA subscribers have access to our analysts, including timely responses to emails and phone queries. We help clients inform their business decisions, and get them the answers they need, when they need them.
---
Forest Economic Advisors
298 Great Road, Suite 1
Littleton, MA 01460
USA